See on Scoop.it – Learning Happens Everywhere!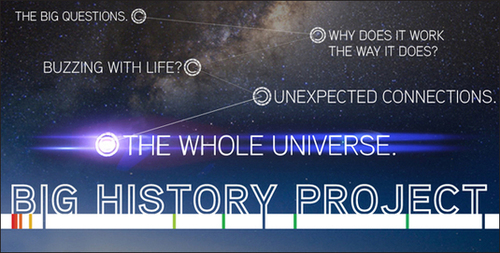 Perhaps you noticed? During the past two years, the TED brand has morphed into something new.
miracletrain 夢想驛站's insight:
Big History is an emerging academic discipline which examines history scientifically from the Big Bang to the present. It examines long time frames using a multidisciplinary approach based on combining numerous disciplines from science and the humanities and explores human existence in the context of this bigger picture.It integrates studies of the cosmos, Earth, life and humanity using empirical evidence to explore cause-and-effect relations, and is taught at universities and secondary schools often using web-based interactive presentations. It is an academic movement spearheaded by historian David Christian of Australia's Macquarie University, who coined the term Big History,and is made of an "unusual coalition of scholars". While some academic historians are skeptical about its value or originality, the 20-year-old discipline appears to be poised for further growth, including an effort to make the discipline available worldwide via a project from philanthropist Bill Gates and David Christian called the Big History Project.
See on www.openculture.com