See on Scoop.it – Learning Happens Everywhere!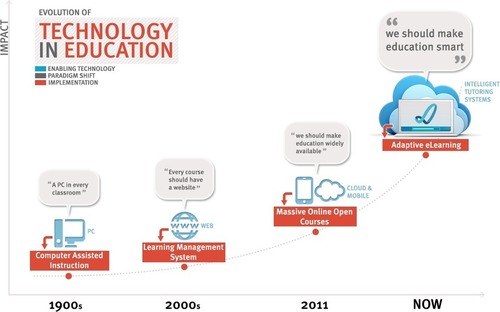 Adaptive eLearning creates the best possible learning experience for students by emulating the talents of great educators. This is achieved by using technologies that adapt and shape teaching to the needs of the individual student.
Each student is unique, has varying levels of knowledge, and learns differently. Our research, and that of other academics, has shown that student performance improves when online educational content is personalised.
Smart Sparrow empowers teachers with an Adaptive eLearning Platform that allows them to easily create and deploy rich, interactive, and adaptive educational content using powerful online technologies. The focus of Adaptive eLearning is to provide teachers with complete control over how the content adapts to the student. We call this Pedagogical Ownership and we think it is vital to making it an effective teaching tool.
Additionally, an Adaptive eLearning Platform provides teachers with a window into their students' learning for the lessons they've created. Online analytics provide actionable insights into what students know, what misconceptions they may have, and how they are interacting with content. This feature allows teachers to continuously adapt and improve their lessons.
See on www.smartsparrow.com